"Tanja is the true definition of a Maverick leader, bypassing all the fluff, she helps me find solutions at warp speed. I just have to be brave enough to do it!"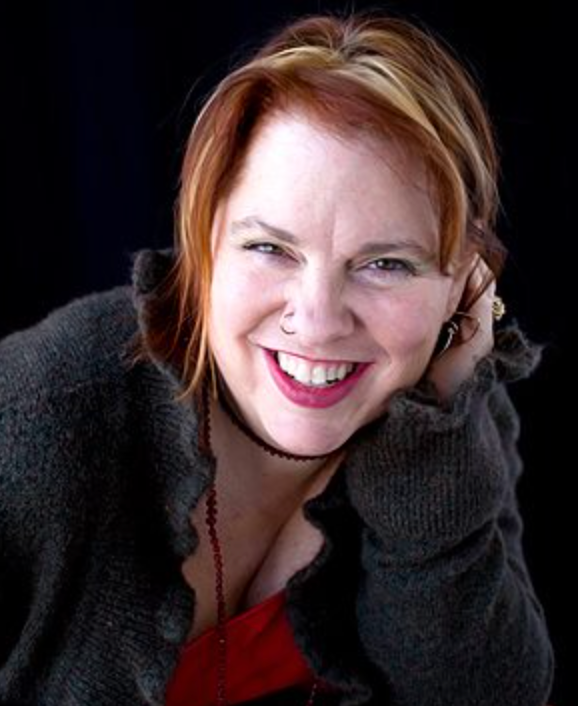 Tanja Diamond has been transforming people and animal's lives since she was a young child. A serial entrepreneur since the age of fourteen. Tanja has created owned and managed both brick and mortar business as well as being one of the first women to make money online. 
Raised in Africa, South America, Europe, and the Middle East, she has continued to travel and explore the world throughout her life.
When Tanja pursued her own healing from childhood trauma and autistic characteristics and found nothing rapidly effective, she went on to innovate a powerful, radically simple set of proprietary practices based on our natural evolution patterns.
"The Practices", created from ancient technologies and modern brain science, have proven out over thirty years to be 99% successful on any type of trauma and to be effective with both humans and animals.
Tanja Diamond, autistic Maverick leader, Business and Life Strategist, and a Tantra Lineage Holder.  Her 45 years of unique worldwide education, extensive knowledge in thousands of subjects, and certifications in hundreds of modalities, make her the go-to for everyone who needs solutions and results quickly.
Her visionary work in healing and optimizing the nervous system boasts a 99% success rate in transforming trauma and unwanted behaviors and has impacted over 82K people and 22K animals in 60 countries.
Tanja is a four-time #1 International best-selling author, International speaker, and the innovator of four high-performance brands, Modern Tantra – The Seven Tantras of Integrated Intelligence, High Speed Evolution- The Five Evolutions to Life Mastery, Tantra For Business and Recover Your Life. Her coach certification programs are the most rigorous in the world.
Many of her clients have already done programs with people and companies like Tony Robbins, Brendon Burchard, The Gottman Institute, Warrior Sage, Wim Hof, Landmark, The Work,  and others and come to Tanja to achieve ultra performance.
I personally believe experience sometimes makes for the best credentials however there are people who love to see "formal" training and accreditations- for those of you I offer this list.
Please keep in mind I have lived an extraordinary life that has allowed me to take on more than most people do in a few lifetimes.
 Owner, director, or founder of (in a little bit of chronological order starting when I was 14) all of these made money for me.
Diamond Horse training,  behaviorist and riding teacher 1974 – 1981
Tanja Diamond, gym owner 1978 – 1981
Tanja Diamond training, personal trainer, nutritionist 1979 – 1997
Diamond Design,  hair salon 1985 – 2017
Diamond Designs Jewelry 1987 – present
Sun Your Buns- tanning salon 1986 – 1992
Tanja Diamond, Master Life Strategist  1986 – present
Diamond Consulting, business consulting 1988 –  present
Diamond training and healing, animal behaviorist
and body worker 1988 – present
Water life Video, underwater videographer 1992 – 2000
Willowsgate Equestrian Center, 50 horse equestrian center 1997 – 2003
Institute of Empathic Healing, Horse healing and body working
1997 – 2005
Center for Sexual and Spiritual Enlightenment, retreat and workshop center 1997 – 2003
Tantra Cuddle™   2008 – present (looking for partners)
Tanja Speed Dating™  2009 – present (looking for partners)
Tantra Matchmaking™  2009 – present (looking for partners)
Tantra Healing Oils™  handcrafted oils for healing emotional, physical and spiritual issues. 2014 – present
Learning Tantra- the hub of all things Tantra we have which includes 15 other websites for Tantra  2000 – present
Tantra, sex, love and intimacy radio show 2008 – 2010
Men, Sex and Tantra podcast  2021 – present
Tantra for Business™ Tantra for Life Purpose and Business; coaching conscious people towards their life purpose and business, training corporate trainers and certifying coaches in Tantra for Business.
2008 – present
Inspire Life LLC, the corporation for all the brands  2000- present
Evolution Coaches, certification program for personal development coaches  2014- present
Certified Neo Tantra certification program  2014 – present
Modern Tantra™ The 7 Tantras of Integrated Living  2009 – present
Trust Touch Techniques™ healing touch trauma  2009 – present
Touch Positive Community™ a foundation for the touch positive, classes, workshops, certification  2014 – present
Integrated Intelligence™ by invitation only mastermind think tank 2014 – present
High Speed Evolution™ The 5 Evolutions to Life Mastery – healing trauma and unwanted behaviors to attain personal freedom
2014 – present
International Tantra University™ ITantraU, online Tantra learning university and certifying agency 2015 – present 
Inspire Life University™ online personal development learning university, and certifying agency  2015 – present
Advanced Agile Execution consulting agency & personal development coaching for scrum masters 2020 – present
Director of The Association of Tantric Practitioners  2021 – present
Recover Your Life, healing trauma and unwanted behaviors in 20 minutes a day  2020 – present
Credentials and Training
Master Life and Business Strategist
(over 35,000 hours coaching clients)
Master Coach Trainer- trainer of specialty personal
development and other coaches
Motivational and corporate speaker
Thought Leader Certified Speaker Coach  
Thought Leader Application and Talk Writing Intensive
Facilitator for TEDx talks
NLP practitioner -NLP
Clinical hypnotherapist -C.Ht
Time Empowerment techniques -TET
Virtual Trauma Recovery Summit
Yogabody Certified Breath Coach 
Nganga spiritual healer
Curandero healer
Lineage Tantra Master 3 lineages, Tantra Master
energy healer and passing over guide
Tantric Sexual  Coach
Advanced Certified Tantra Educator (Neo Tantra) ACTE-3
Reiki Master Level V  RM -V
Laser Reiki LR
Myofascia release therapist
Acupressure practitioner
Stillpoint practitioner
Bach Flower remedy practitioner Level 2 BFRP
Aromatherapist- RACT
Sound therapist
Vibrational therapist
T-Touch practitioner
Homeopath practitioner
EFT
Meditation teacher
Kundalini teacher
Reverend
White Tantra educator ( yoga)
White Tigress- on going studies
PADI diver master
Helicopter pilot
Certified Skipper (sailboat)
Cosmetology instructor
Swim coach/ lifeguard
Personal trainer/ nutritionist
Riding instructor/ horse trainer-Western gaming, dressage and hunter/jumper
Equine Sports Massage Therapist- ESMT
Animal behaviorist- specialty in horse, parrots, and exotics
Equine Holistic Healing
Gung Fu- Red sash dragon stylist
Hsin Tao- student
Your content goes here. Edit or remove this text inline or in the module Content settings. You can also style every aspect of this content in the module Design settings and even apply custom CSS to this text in the module Advanced settings.
Tanja Diamond is an incredible teacher. She made an impact on my life from the first moment we met.
As I walked in the door for my first workshop, my immediate impression of her was she genuine, authentic, and real. She brings a level of comfort and trust to the room, unlike anything I have experienced.
We have been working together for years now, and I have experienced a variety of her teachings: workshops, individual coaching sessions, group coaching, and a few additional programs. Her educational strategies have helped me move mountains in my personal life, business life, and in almost all of my relationships.
Working with Tanja has helped me become a man that I can be proud of. I know with my continued education I will be able to experience a life that far exceeds my expectations.
Weston Serame- Model, Wilhelmina Agency
I've been through Landmark (many of them), Tony Robbins (a bunch of them), Goddess Temple, Back to the Body, One Taste, worked with all sorts of "healers" ….should I go on because the list is extensive and international.
I've spent thousands of dollars and years and years of my life trying to find emotional and spiritual health.
You, in one sentence, on a free consult call, gave me more than anyone else ever had!
Yeah, it sounds whacked, but right then and there I knew I was going to be ok.
Our work together has been epic. I tell everyone I meet, you're the only person they'll ever need. I'm eternally grateful.
Natalie – Actress – UK
I have known Tanja for several years. First as a student of hers, second as a partnership between LearningTantra.com and Lifestyle Transformations.
As a student, she has changed my life and has helped me become a better, more authentic man as well as an avid learner of tantra and has helped me develop my relationships with women.
As a partner, she has been extremely professional and reliable to work with. She is committed to adding value to the lives of others, which is why she is so amazing at what she does.
We have shared some of the same clients and I've put on several events with Tanja, and there are nothing but incredible testimonials and comments across the board. I recommend anyone to work with this woman, as she will change your life!
Stefan James – internet entrepreneur, life and business coach, philanthropist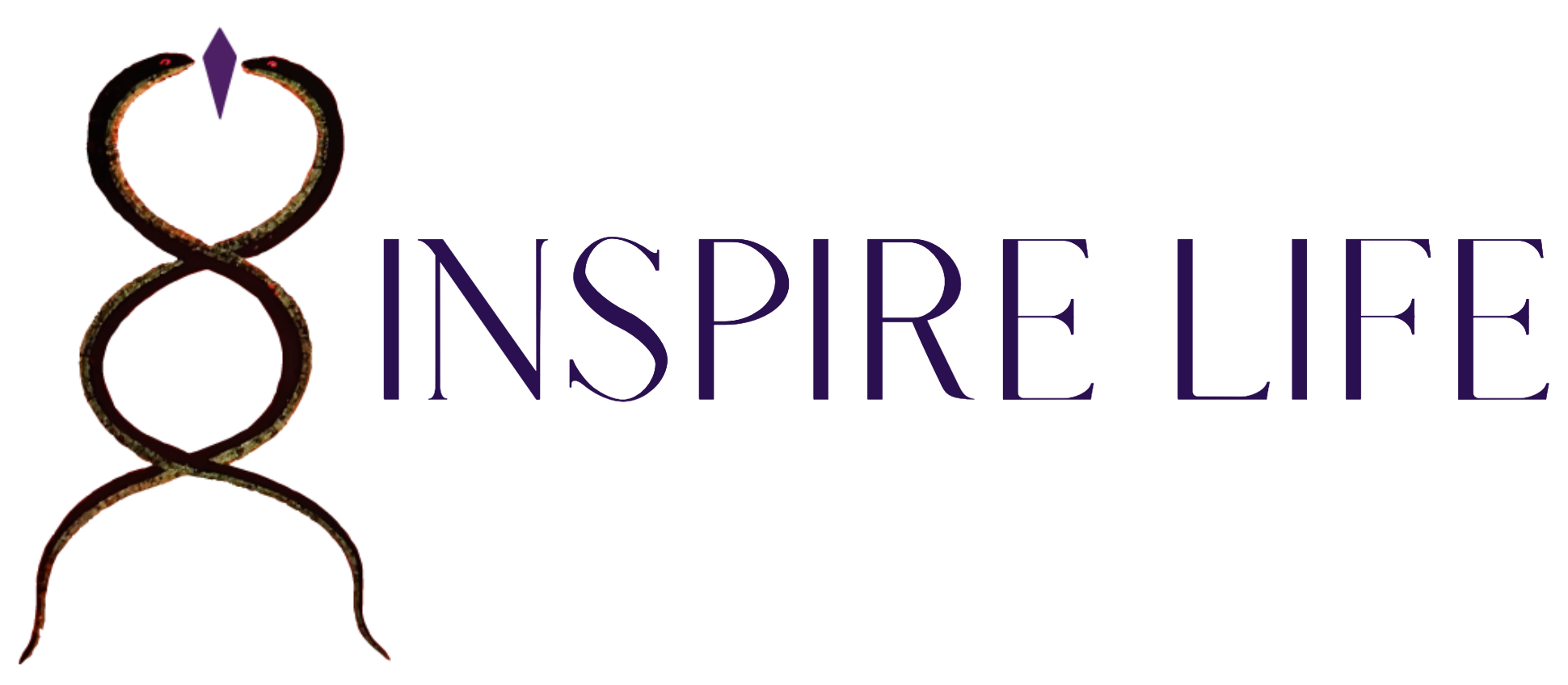 Inspire Life LLC Headquarters
Bothell Washington, USA
Contact Us
(888) 449-4325
Tanja@inspirelifellc.com
Office Hours
Mon-Fri: 9am – 5pm
Sat-Sun: Closed